FOR BOOKINGS, CONTACT: daniel.lacalle@tressis.com
Official YouTube Channel (English-Only):
https://www.youtube.com/c/DanielLacalleInEnglish/featured
THINKING HEADS AGENCY
Tlf: +34 91 310 77 40
Email: info@thinkingheads.com or ial@thinkingheads.com
TRANSATLANTIC (US, UK, CANADA):
https://transatlanticagency.com/contact/
Visit the Amazon Author Page
Ranked In 50 Top Economics Influencers to Follow (Focus Economics)
Ranked Top 8 in Most Influential Economists (Richtopia)
Visit the Amazon.com page.
Speaker details and contact here.
Twitter @dlacalle_IA
Twitter Spanish @dlacalle
BIOGRAPHY
Daniel Lacalle is a PhD in Economy and fund manager. He holds the CIIA financial analyst title, with a post graduate degree in IESE and a master's degree in economic investigation (UCV).
Chief Economist at Tressis SV
Fund Manager at Adriza International Opportunities.
Member of the advisory board of the Rafael del Pino foundation.
Professor at IE Business School
President of Instituto Mises Hispano.
Professor at IEB (Instituto Estudios Bursátiles) business school.
Vicepresident of the advisory board ORFIN.
Ranked Top 20 most influential economist in the world 2019 (Richtopia).
Top 75 Influencers to follow (Focus Economics)
Top Influencers in Economic Issues (John Hopkins University Study)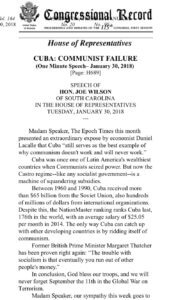 On January the 30th Mr Lacalle was mentioned in the US House of Representatives by congressman Mr. Joe Wilson from South Carolina, citing his article Do Not Forget About Cuba.
Mr. Lacalle has presented and given keynote speeches at the most prestigious forums globally including the Federal Reserve in Houston, the Heritage Foundation in Washington, London School of Economics, Funds Society Forum in Miami, World Economic Forum, Forecast Summit in Peru, Mining Show in Dubai, Our Crowd in Jerusalem, Nordea Investor Summit in Oslo, and many others.
Mr Lacalle has more than 24 years of experience in the energy and finance sectors, including experience in North Africa, Latin America and the Middle East. He is currently a fund manager overseeing equities, bonds and commodities. He was voted Top 3 Generalist and Number 1 Pan-European Buyside Individual in Oil & Gas in Thomson Reuters' Extel Survey in 2011, the leading survey among companies and financial institutions.

Author of the best-selling books:
"Life In The Financial Markets" (Wiley, 2014), translated to Portuguese and Spanish.
"The Energy World Is Flat" (Wiley, 2014, with Diego Parrilla), translated to Portuguese and Chinese
"Escape from the Central Bank Trap" (2017, BEP), translated to Spanish.
"Freedom Or Equality" (2020, PostHill Press)
In Spanish: "Nosotros los Mercados", "La Madre de Todas las Batallas", "Viaje a la Libertad Economica", "Hablando se Entiende la Gente", "La Pizarra de Daniel Lacalle", "Acabemos con el Paro", "La Gran Trampa" and "Libertad o Igualdad" (Deusto).
Regular collaborator with CNBC, Bloomberg, NTD USA, World Economic Forum, Epoch Times, Mises Institute, Hedgeye, Zero Hedge, Focus Economics, Seeking Alpha, El Español, and The Wall Street Journal.
Mr Lacalle is a professor at IE Business School, IEB and has also been a guest teacher and speaker at the London School of Economics invited by professor Daniel Beunza, and UNED University.
See all of Mr Lacalle's books here.
Visit Daniel Lacalle's Author Page in Amazon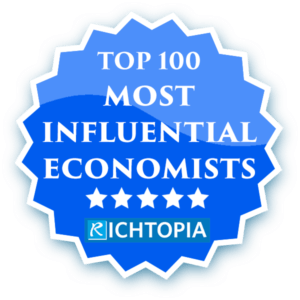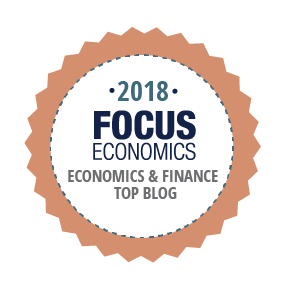 Important Disclaimer:

All of Daniel Lacalle's views expressed in his books, articles, interviews and this blog are strictly personal and should not be taken as buy or sell recommendations.